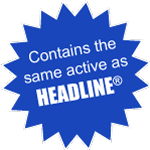 Willowood Pyrac 2EC is a broad spectrum, fast acting fungicide that provides protection on more than 50 major diseases to more than 90 crops including corn, soybeans and wheat. By protecting crops,
Willowood Pyrac 2EC
improves overall plant health which results in healthier plants and higher yield potential. In addition, the EC formulation can be tank-mixed with a liquid fertilizer and applied in-furrow for added plant vigor.
ACTIVE INGREDIENT:
Pyraclostrobin: (carbamic acid, [2-[[[1-(4-chlorophenyl)-
1H-pyrazol-3-yl]oxy]methyl]phenyl]methoxy-, methyl ester)………….23.6%
OTHER INGREDIENTS**: ……………………………………………………………. 76.4%
TOTAL:……………………………………………………………………………………… 100.0%
*Equivalent to 2.09 pounds of pyraclostrobin per gallon.
**Contains petroleum distillates.
Willowood Pyrac 2EC State Registrations
(Go to Agrian.com for current state registration information).
Agrian Label Search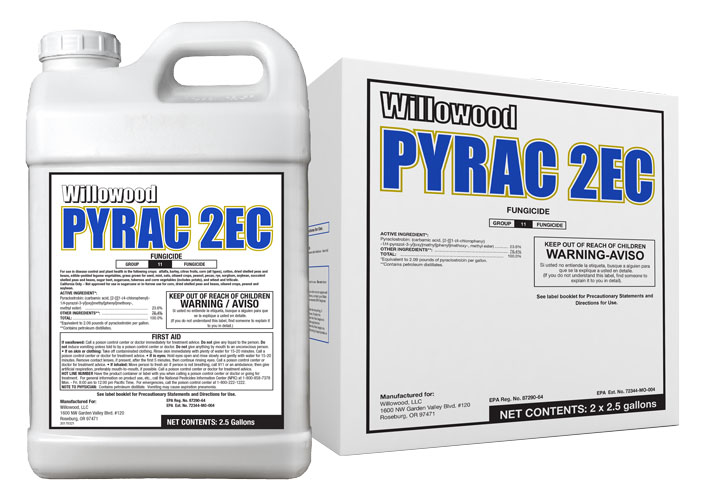 HEADLINE® is a registered trademark of BASF.