Jason Urband
Chief Executive Officer
Mr. Urband is the CEO of Willowood USA.  He has spent the majority of his career shaping and leading the execution of operational strategies across numerous industry verticals including chemicals, consumer services and products, and distribution.  Prior to Willowood, Jason was a Partner at a Denver-based private equity firm, and previous to that a Boulder-based private equity firm where he executed leveraged buyouts across a number of industries, and assisted portfolio companies with strategic initiatives. Jason began his career as investor with a firm backed by a prominent hedge fund in New York, and was also an investment banker focused on mergers and acquisitions.  Mr. Urband was exposed to agriculture at a young age on wheat farms in Washington, and through stories his grandfather told of working his family's farm in Oklahoma. Jason is a graduate of the University of Denver.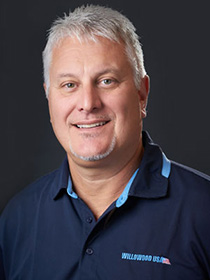 Joe Middione
Strategic Business Manager
A graduate of the University of Buffalo, Mr. Middione began his career at the FMC Corporation where he served as a Senior Research Biologist before joining American Cyanamid.  Mr. Middione held roles in Manufacturing, Sales, Marketing, and Sales management before accepting a position at United Agri-Products in 1999.  He served as General Manager at UAP West before joining the upstart company Agrian, Inc. to serve as their Chief Operation Officer in 2006.  Mr. Middione brought his 30 year ag experience to be one of the founders of Willowood USA in early 2010.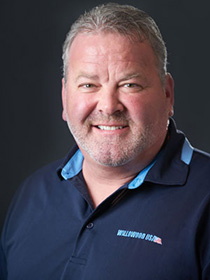 Andy King
Business Development Manager
Mr. King graduated from Southeast Missouri State University with degrees in Agriculture and Marketing. Mr. King then went to work for Rhone-Poulenc/Bayer Crop Science and remained there 16 years as a Sales Territory Manager and Southern Region Business Manager. Prior to joining the Willowood USA team, Mr. King spent time with Cheminova as a Territory Business Manager.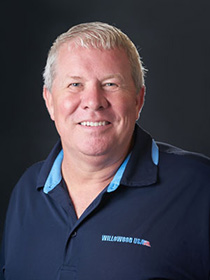 Casey Daniel
National Sales Manager
Mr. Daniel has a vast array of field experience in the crop protection industry. Originally from Texas, Mr. Daniel completed his B.S. Degree in Accounting from Texas Tech University before entering the ag chem industry with United Agri-Products (UAP). Mr. Daniel's career continued in multiple retail roles throughout the UAP organization culminating with his role as Operating Company Manager in the Delta Region based in Memphis, TN. Most recently, Mr. Daniel served in the role of Director of Sales and Marketing for the Agricultural Division of NETAFIM. Mr. Daniel also served in various roles at United Phosphorus Inc.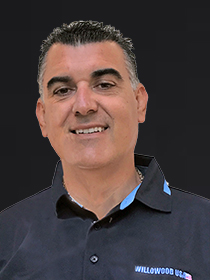 Asen Asparuhov
Western Region Account Manager
Mr. Asparuhov is a graduate of Fresno State University with a Computer Science degree. He brings over 15 years of sales experience with Pfizer Pharmaceutical, Bristol Myers Squibb and spend the last 4 years with Marrone Bio Innovations as a Territory Sales Manager. Mr. Asparuhov brings a wealth of sales experience and relationships in both California and Arizona. He resides in Fresno, California with his wife and two children.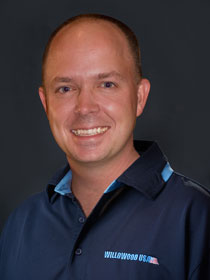 Tim Zech
Turf and Ornamental
With 20+ years of experience in sales and marketing of crop protection and specialty products, Mr. Zech has vast experience with generic chemicals. Prior to Willowood USA, he served as the President of United Turf Alliance, LLC a consortium of independent turf distribution companies marketing chemicals under their own brand names. Previous experiences include 13 years at Sipcam Agro USA where responsibilities included managing sales and marketing efforts for Agricultural, Turf, Ornamental, Pest Control, Biocide and Wood Preservation businesses. Mr. Zech is a family man with 3 children and an avid outdoorsman.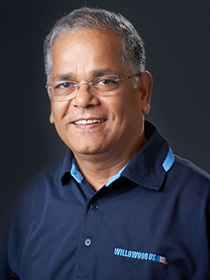 Shiv D. Sharma, Ph. D.
Product Development and Technical Service Manager
Dr.  Sharma comes to Willowood USA with 25 plus years of research and development experience and most recently served in a similar role at the FMC Corporation where he was responsible for product development and successfully launched several herbicide products. A graduate of the University of Strathclyde in Glasgow, U.K., Dr.  Sharma served his State Agricultural University in India as Associate Professor Weed Control and at the University of Florida as Research Associate before joining FMC in 2008.
Dr.  Sharma's excellent skills in communication across cross-functional team, experience in product development, herbicide discovery and his vast knowledge of the regulatory process will help accelerate Willowood rapid product expansion.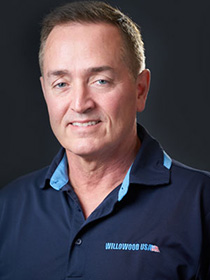 Jeff Thayer
Vice President of Operations
Mr. Thayer comes to Willowood USA after over 30 years in the Crop Protection Industry.  Prior to joining Willowood USA, Mr. Thayer was the Vice President of Sales & Marketing and Procurement for Helena Industries where is spent over 16 years.  Mr. Thayer also worked for FMC Corporation where he held key Management positions, including Sales Management, Product Development, Supply Chain and Operations Management.  Mr. Thayer graduated from Northeastern University with a degree in Chemical Engineering and has a Master's Degree in Business from John Hopkins University.  Mr. Thayer will bring his skills and experiences to the Willowood Team as the company looks to expand its product portfolio and business performance.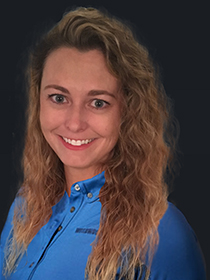 Samantha McDonnell
Controller
Ms. McDonnell relocated to Denver from Upstate New York in 2013. She holds her Masters Degree in Accounting from St. John Fisher College and spent one semester in London studying International Business. She has worked within start-up to well-established companies and has proven to be an innovative and driven accountant. In addition to providing accounting leadership, she continually strives to learn new ways of doing things using technology and the redesign of processes. Sam has two playful pups and enjoys skiing, cooking classes, and traveling in her free time!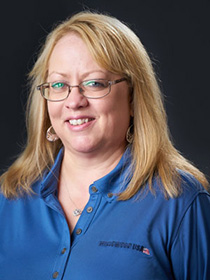 Kym Overacker
Registration Specialist/Customer Service Support
Many of you will recall working with Ms. Overacker during Willowood's early years. Ms. Overacker was one of our first employees to the Roseburg Office and makes her return after a brief period in the specialty food industry.  Ms. Overacker received her education from University of Phoenix and Eastern Oregon University, with an emphasis on Business Management and Accounting.  Prior to returning to Willowood, Ms. Overacker has been a controller and office administrator for a number of organizations including health care and production.  Ms. Overacker's attention to detail and strong customer service skills make her a valuable addition to the Willowood team.
Christa Smart
Senior Accountant
Ms. Smart holds a Bachelor's degree in Finance from Oklahoma State University and has worked in accounting and finance departments in various business industries for over the last 6 years. She aspires to help Willowood USA become paperless and efficient in the accounting department. Christa relocated to Colorado from Houston, Texas but did spend time working in Telluride, Colorado before moving to Houston. Christa has always wanted to return to Colorado since living here but felt she needed to expand her career accomplishments before returning. She enjoys snowboarding, hiking, brunch and being outdoors with her Rottweiler puppy, Frank.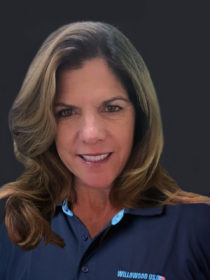 Cheryl Kinsley
Customer Service and Registration Specialist
Ms. Kinsley holds a Business Administration degree, and has been in the Agricultural Industries for 10 years. Cheryl brings value to Willowood USA with her ability to be versatile in many roles with her vast experience in Logistics and Customer Relations. In her free time, she enjoys her family and golf.